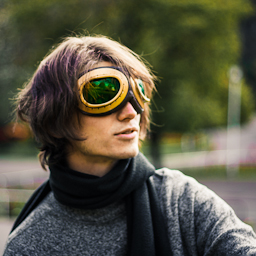 Trevor Fountain is a software engineer & product designer based in Toulouse, France. He's the founder of Quail, a startup that sells software for managing antique stores and vendor malls. Prior to that he was a software engineer at Palantir Technologies, a co-founder and developer at Blazing Griffin (an indie game studio in Edinburgh, Scotland), and a co-founder and digital publisher at Far Off Places, a magazine of written whimsy. He obtained his PhD from the University of Edinburgh's School of Informatics, where he worked a member of ICCS and studied models of natural language categorization under Mirella Lapata.
He did his undergraduate degree at The University of Texas at Austin, in the Computer Science Department. He graduated as one of the first classes of Turing Scholars, and did his honour's thesis work with the UT Computational Linguistics Lab as part of the Shalmaneser semantic role-labelling project.
He's also an avid technologist, and has worked on a slew of projects across different platforms and stacks. He's designed, developed, and released successful games for iOS, built multiple profitable SaaS businesses, created and distributed publications across modern & traditional media, and written more web-based tools than he can remember. He's worked as part of a large team (at Palantir Technologies and Lockheed Martin), as part of a small team (at Sun Microsystems), as a founder (at Blazing Griffin and Far Off Places) and as a sole developer (on lots of other things).
Recently, he launched Quail, the world's best store management software for antique malls and consignment shops, and Offramp, a tool to help SaaS businesses reduce churn by automating customer exit surveys. If you're looking for a talented software engineer, an insanely fast interface designer/developer, or a technical co-founder, he can be bought.
Publications
Code
Like most programmer-folk, he has built up a small catalogue of useful tools over the years. He's even made most of them publicly available, in the hope that others may find them useful — in particular, people seem to make use of: